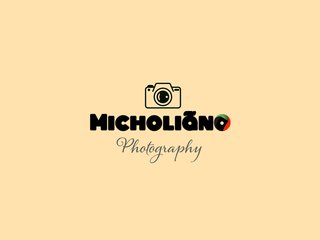 Michole' Micholiano' Forks is a detail-oriented San Francisco-based portrait photographer with 10 years of experience skillfully
and artistically capturing timeless moments to create meaningful keepsakes. providing excellent customer service, unique and quality photos
Clients
Shakashoots
Sobre Mesa
Shoott
CreateHER Stock
Umber Magazine
Mandela Foods Co.
You Had Me At Black
Project Morry/Morry's Camp
YMCA
Urban Services
Playworks
Cali Summer Club
AVE
Publications
Dark Magazine
Umber Magazine
Race, Poverty and the Environment
The Guardsman
VSCO Melanin Collection
VSCO
Selects Collection
VSCO
Prose & Poetry Selected affirmations by Alex Elle
SLAM
Magazine
Street Spirit
Projects & Exhibitions

I

AM SAN FRANCISCO
December 7, 2016 -February 28, 2018
SFSU AS
Gallery Cesar Chavez Student Center
I Am San Francisco: Black Past & Presence (IAMSF) explores San Francisco's social and cultural values and concerns through the lens of its Black natives, residents and leaders. The exhibition is a combination of photography, quotes, and mural illustration by its creator and curator, Jarrel Phillips, photographer Michole "Micholiano" Forks and muralist Sydney "Sage" Cain. The quotes are excerpts from 40+ film-documented and transcribed conversations between Phillips and his interviewees.
San Francisco District Attorney's Implicit Bias Art Project
Permanent Exhibition
San Francisco Hall Of Justice
The project was focused on the power of art to transform our perceptions by re-shaping our environment. It's an initiative that has its roots in social science. Studies have shown that we can combat the impact of implicit bias by surrounding ourselves with images that celebrate the warmth, competence, and professionalism of our diverse community.
My Art Makes My Life Matter
June 17 – August 10, 2017
San Francisco Public Library African American Center Exhibit Space
Curator Kheven LaGrone wondered what the Black Lives Matter movement means in the San Francisco Bay Area, and asked several local black artists to depict how they use their art to make their lives matter.
Building the Art House: City College Southeast San Francisco
May 6 – November 2, 2017
City College of San Francisco Rosenberg Library
The goal of this season of exhibitions is to bring together cultural producers in southeast San Francisco. This often overlooked section of the city is home to many dynamic cultural producers of all ages. Building the Art House is an opportunity to showcase the range of cultural production in the area that includes City College. Exhibitions and active programming will serve as a way to connect visual and performing artists, poets, musicians, filmmakers and community members to foster the building of a shared regional cultural life.
Southeast San Francisco, one-fifth of the city of San Francisco, is comprised of traditionally working class neighborhoods, with many long-time residents and families who've owned their own homes for decades. Very few cultural gathering places exist here and those that do are not known outside the immediate neighborhood. City College Library's active exhibition program can work to fill this vacuum and serve as an anchor in this growing cultural life. The Bayview/Hunters Point, Visitacion Valley, Portola, Excelsior and Ingleside Districts together are home to much of City College's student body. See movingarthouse.org for the project that initiated the formation of a shared cultural life in southeast San Francisco.
I am San Francisco: Black Past and Presence
City College of San Francisco Rosenberg Library
April 16, 2016, to November 2, 2016
This exhibition is Part II, a sequel to Part I, curated by Kheven LaGrone, I Am San Francisco: (Re)collecting the Homes of Native Black San Franciscans, featured earlier this year at the San Francisco Main Public Library. I am San Francisco is inspired by conversations I have had with my uncle, Kheven LaGrone, regarding diversity within Blackness in the wake of Black Lives Matter.
I Am San Francisco: Black Past and Presence features art from San Francisco natives and residents. We must remember that one story could not capture the magnitude of our presence, to quote Chimamanda Ngozi Adichie, "The single story creates stereotypes, and the problem with stereotypes is not that they are untrue, but that they are incomplete. They make one story become the only story."
I

AM SAN FRANCISCO

: (Re)Collecting the Home of Native Black San Franciscans
San Francisco's Main Library's African American Center
December 12, 2015, to March 10, 2016
Created and curated by Kheven LaGrone, the exhibit captures the home and soul of native Black San Francisco.
I AM SAN FRANCISCO
collects the personal stories of several African Americans from San Francisco. Those stories were assigned to various artists, from various places, to interpret using various media.
Reawakening the Afro-American Consciousness Beauty within Black Pride & Liberation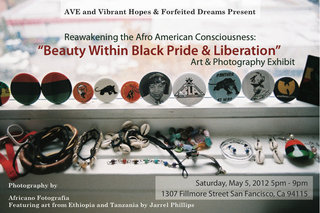 Reawakening the Afro-American Consciousness: Beauty within Black Pride & Liberation highlighted a collection of photographs depicting African Americans living in the Bay Area and Harlem, which highlights African American pride through the eyes of its curator and photographer Africano Fotografia. These intimate moments display the richness of our African culture focusing on aspects of community, spirituality, family, and inspirational community organizers, and teachers.
December 11th, 2011 at La Pena Cultural Center, Berkeley CA
May 5th, 2012 @ Gallery 1307, San Francisco
CA
(The Fillmore District)
HERstory: In spite of/because of… A Glimpse at Everyday Greatness
San Francisco,
CA
Mar-April 2012
The "HerStory.." exhibition celebrates and highlights the accomplishments, trials & tribulations, beauty and triumphs of women and girls this exhibit was featured at Gallery 1307 in the Fillmore Distract in San Francisco.
Red Bike & Green Art Exhibit at Berkeley Public Library
Berkeley,
CA
Jan-Mar 2012
(RBG) exhibits photographs and original artwork in Berkeley Public Library's Central Catalog Lobby, 2090 Kittredge at Shattuck, downtown Berkeley, from January 9th through March 11th.
RBG
: An Art + Photo Exhibition presents the work of nine artists – Michole Forks, Corinna Nicole Brewer, Ed Nitri, Che Holt, Kwesi InLight, Makeda Rashidi, Gloria "Smokie" Arce, Nick James and Juliana "Jewels" Smith – all unified in their close attention to Black health, economic empowerment and sustainability in Bay Area communities and abroad. The works are in a variety of media – photography, painting, and graphic design – each affirming
RBG
's Three Point Plan for Health, Economics, and Environment.
I Am America: Black Genealogy Through the Eye of An Artist
C. K. Gallery Oakland, CA
I Am America commemorates the Black citizens and families who contributed to the making of America immediately before, during and after the Civil War. The exhibit also revisits the role of the continual slave revolts in the making of America.
Today, family stories and documentation uncovered by African American genealogists refute those lies. For I Am America, a few genealogists provided family stories, black-and-white photographs, marriage certificates, land deeds, census records, military papers, published narratives, etc. Then artists used the documentation to re-imagine their stories and images.
"This exhibit features an American—even world—history and identity I wasn't taught in school. Thus, I titled the exhibit I Am America," says curator Kheven LaGrone. "We are the quintessential 'All-American.'"
"In fact," adds LaGrone, "I would argue that the Civil War was Frederick Douglass's slave insurrection."